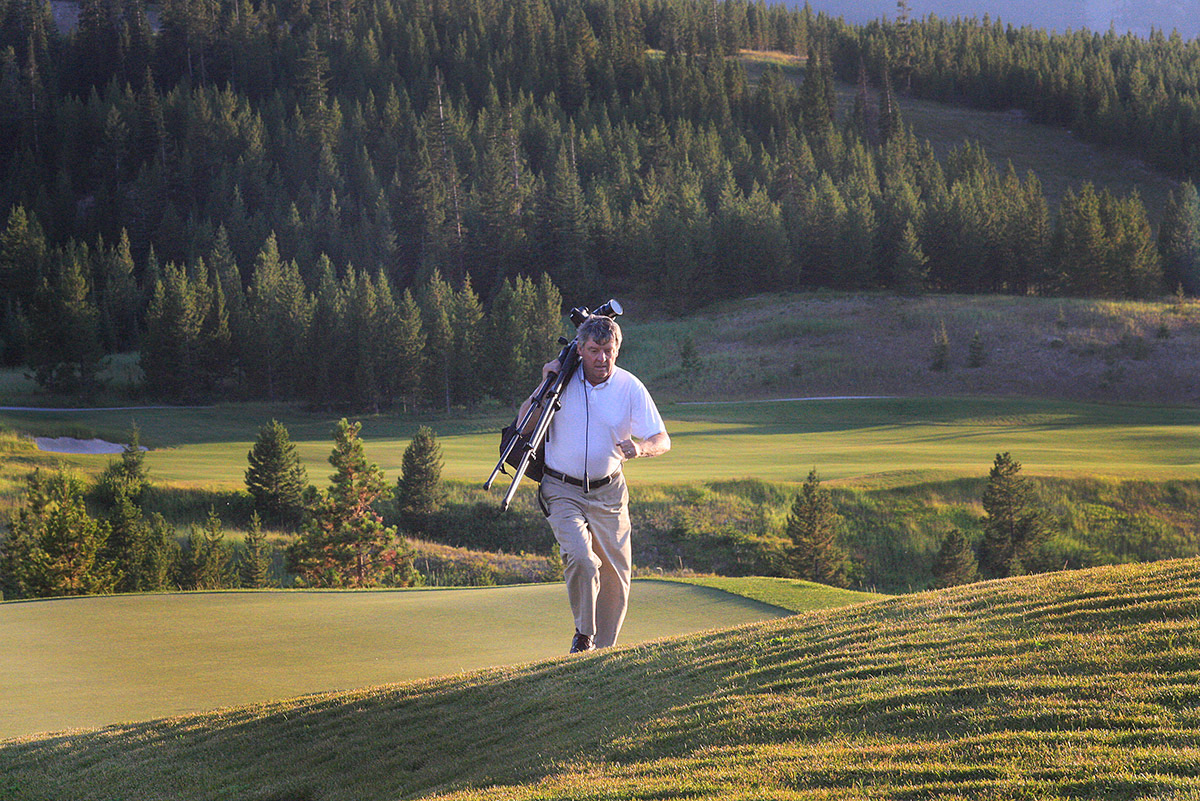 Meet Aidan Bradley
Over the years, my photographs have graced the pages of all the national golf publications and I've been a contributor to golf coffee table books such as "Nicklaus by Design", Golf Digest's "Top 100 Courses You Can Play", "Golf, The Woman's Game", and many more. Titleist, Spalding Worldwide, Taylor Made, and Top Flite, are but a few of the clients who have used my images in their ad campaigns.
I was born in Cork, Ireland, where I lived for 21 years. I now reside in Santa Barbara, California, from where my work takes me to places that the most passionate golfers dream of: Saint Andrews in Scotland, Augusta National in Georgia, Ballybunion in Ireland, and The Challenge on the island of Lanai. Whatever the assignment, my focus on light and the surrounding natural environment consistently produces images that evoke a mood even non-golfers find attractive and compelling.
And I'm looking forward to working with you as well. Please contact me to discuss how I may help your organization look its best.
Thank you kindly.
– Aidan
Aidan Bradley is amongst the best at his trade and is widely recognized
for his ability to capture the excitement and mood of a golf course.